iHopeweb
Mosquitoes Trap Lamp Killer Bug Zapper Lantern Solar&Battery Powered Waterproof Outdoor Garden Use
Regular price
$42.99
$0.00
Unit price
per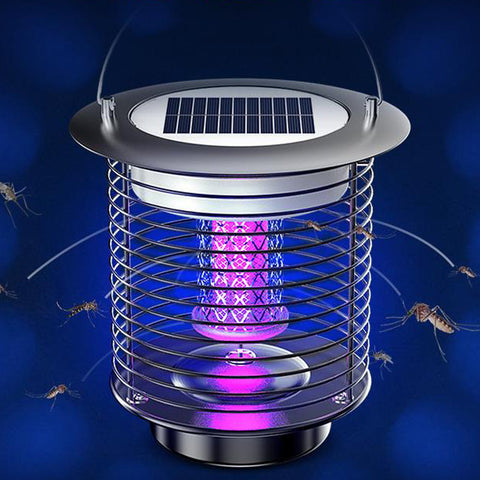 Kill bugs instantly  - Use Mosquito favorite 365nm light wave to trap bugs, and the powerful 3, 000-Volt grid eliminates flies, mosquitoes, and other flying insects. 
Multi-purpose lantern - While the UV light automatically turns on at night when the solar panel senses a dark environment to efficiently repel insects, it also has a toggle switch that changes the functionality to a standard cold white LED lantern that you can use to light your way in dark places! 
Solar and Battery Power - The mosquito trap lantern build-with solar panel and removable rechargeable battery, it can be charged while  sunny day, or electricity recharged with USB cable.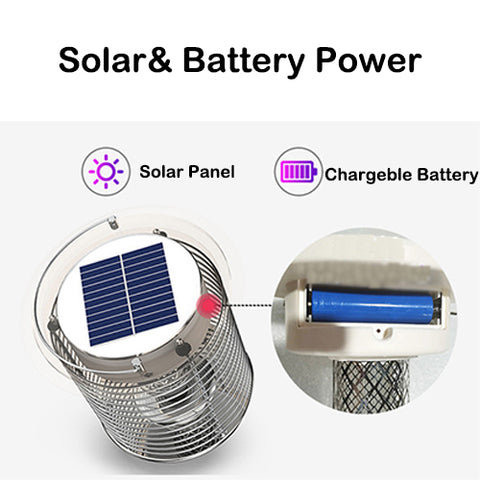 Safe and non-toxic - Unlike poisons and chemicals that can potentially harm children, pets, pregnant women, and the elderly, our electric mosquito killer doesn't release any bad smell, dangerous fumes, or lethal substances into your living environment. 
Waterproof and durable - The stainless-steel design with a photo-catalyst tube is designed to last for over 10 years and be safe around children and pets, with a waterproof lid so the lantern can be left out in the rain if needed!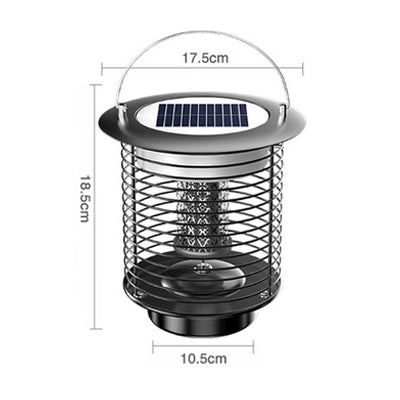 ---