iHopeweb
1.45 Gallon USB Aquarium Portable Fish Tank with LED Lighting and Water Pump, High Transparent Polycarbonate, Non-fragile and Gorgeous
Regular price
$48.99
$0.00
Unit price
per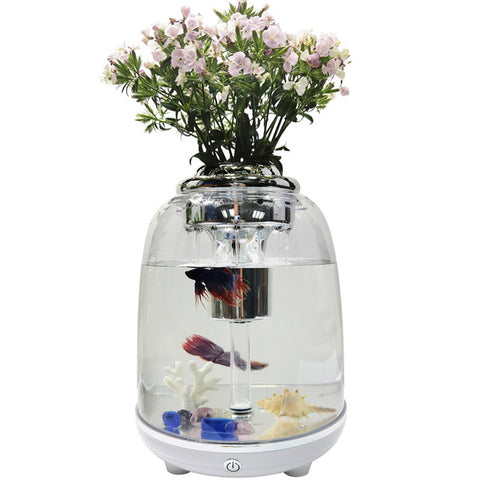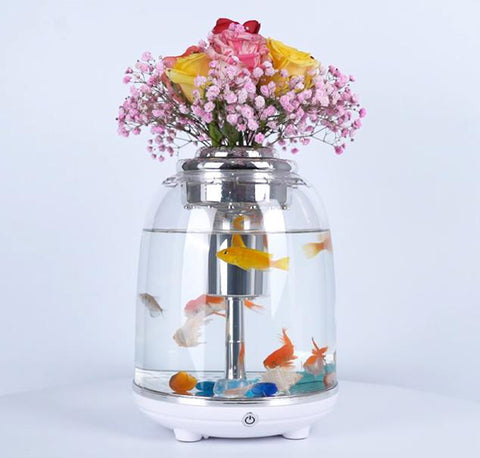 The aquarium is made from strong Polycarbonate material, more stronger and lighter than glass, not afraid of aquarium crashing. And very high transparent to enjoy your gorgeous fishes.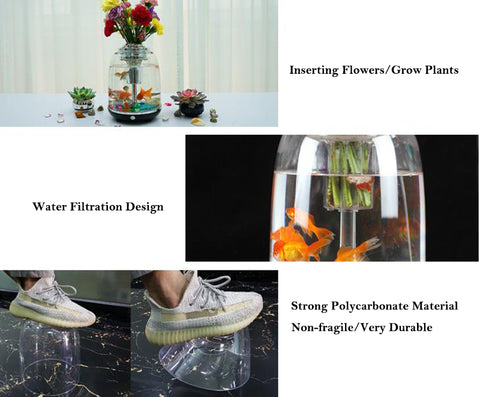 The fish tank with 6 Stage Filtration - Biological, Mechanical, Chemical, Water Stabilization and Oxygenation.
Built-with ecological cycle system, there are a water pump to circulate water, give more oxygen to fishes. Also design the groove slot on the top of aquarium to insert flowers or grow plant.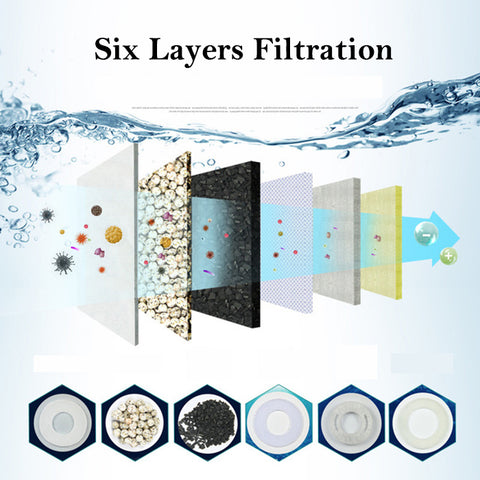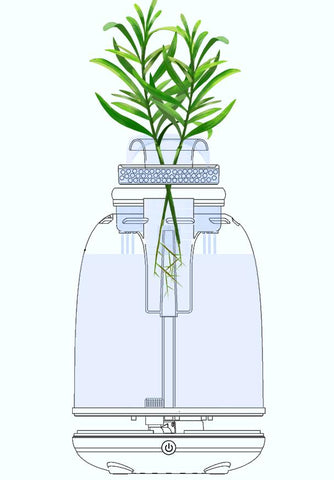 The fish tank is designed changing LED light, chose the color you like.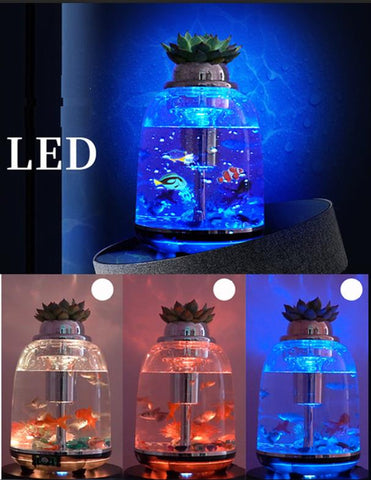 Super Value Gift Package: the aquarium is packaged with decorated shell, luminous stone, crystal stone, seaweed, fishing net and cleaning brush.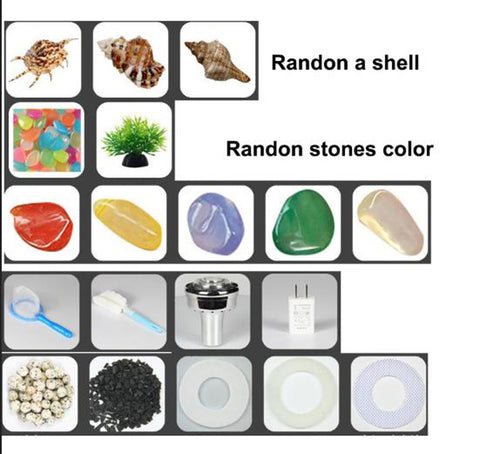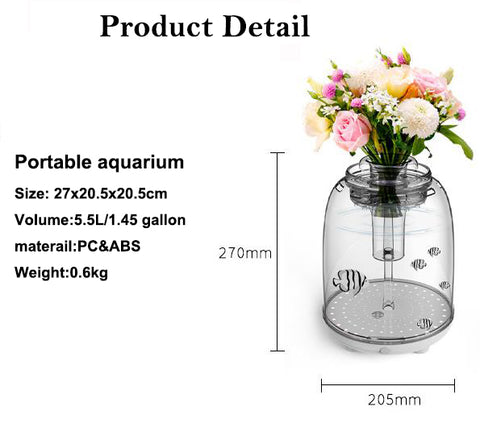 Note tips:
Please clean the aquarium once a month.
Place the aquarium in dry environment.
Change the water of fish tank once a week, please leave 1/3 water to your fishes, the fishes are used to the water ecological.
Please replace the filter carbon monthly.
Please fulfill the water and circulate the water a day to clean the fish tank before you put fishes in.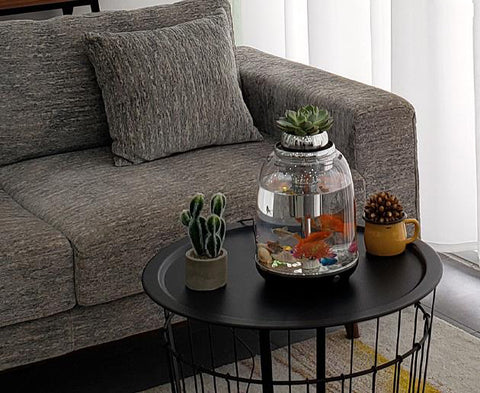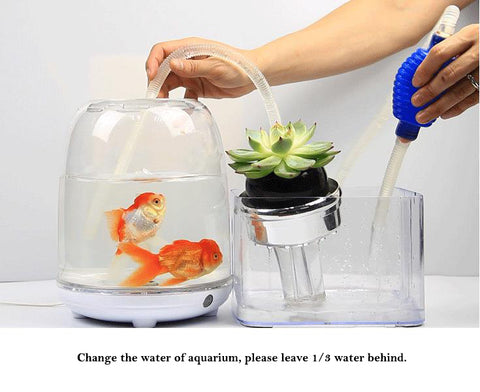 ---